Welcome to The Top 100 Cat Blogs
This list is brought to you by


The creator of unique feline-themed gifts for cat lovers.

Add Your Blog | Member Login
Site Of the Moment:
Meowtee The Cat Blog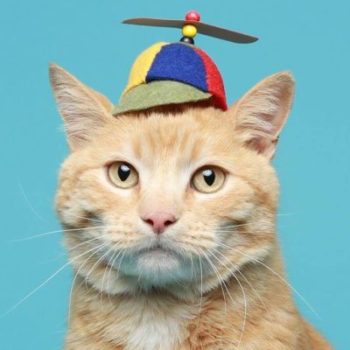 Meowtee is a website that talks about cat care! Cats are special and we treat them that way. It is important that you know how to take care of your cat. It is not easy and you have to be very patient
Rank
Site
In
Out

51

15andmeowing.com

0
0
A blog about a not so crazy husband and wife who happen to have 15 indoor only cats.

52

Life From A Cat's Perspective

0
0
It is the Life and Times of 2 Cats who don't always get along!

53

Adan's everyday

0
0
Adan's (a Tuxi cat)Diary.

54

My Cats and Funny Stories

0
0
Funny stories about my 5 cats, their adventures and funny behaviour.

55

Daily Cat Picture

0
0
Cat Picture for every day of the year.

56

Blogging Cat

0
0
A blog by Prince Muddy Paws


57

Derby, the Sassy Cat

0
0
Notes of a suburban house cat.

58

Life is Miao

0
0
Personal blog about my cat, my soul and my life.

59

Kashim and Othello

0
0
We are two British Shorthair tabby boys living our bohemian life in Vienna, Austria.
We are brothers 'though not of the same litter… but we love each other more or less *gg*

60

Cat Synth

0
0
A site about cats, electronic music, art, and opinion. Starring the lovely black kitty Luna.
Page:
1
2
3
4
5
[6]
Last Update: Mon, 12.18.17 19:15
Next Update: Mon, 12.18.17 20:15
Next Reset: Sun, 12.24.17 20:18
Sites: 60